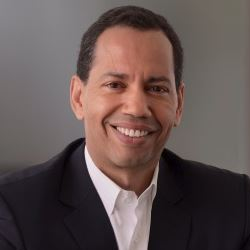 Americo Lemos
Senior Vice President, Asia Business Development and China Country President of GLOBALFOUNDRIES
Americo Lemos has joined the company as the new SVP, Asia Business Development and China Country President. Lamos is responsible for growing GF business in this critical market. Lamos is a seasoned semiconductor executive with key relationships with China partners including Guizhou Government, China Academy of Sciences and other Chinese agencies responsible for the high-tech industry.

Speech Abstract:

Growing through the Storm: A Semicon Business for a New Normal

From trade disputes to the pandemic, events of the past two years have undermined the foundations of the semiconductor business. In a provocative and candid keynote, Americo Lemos, Senior Vice President at GlobalFoundries offers a vision to enable growth for the industry and better adapt customers to a more uncertain, post-global business environment.